We would like to get pictures of your fighters.  These pics are for your fighters profile,  posters,  etc.   Please post a pic of your fighter in this thread.  The ones we want specifically are...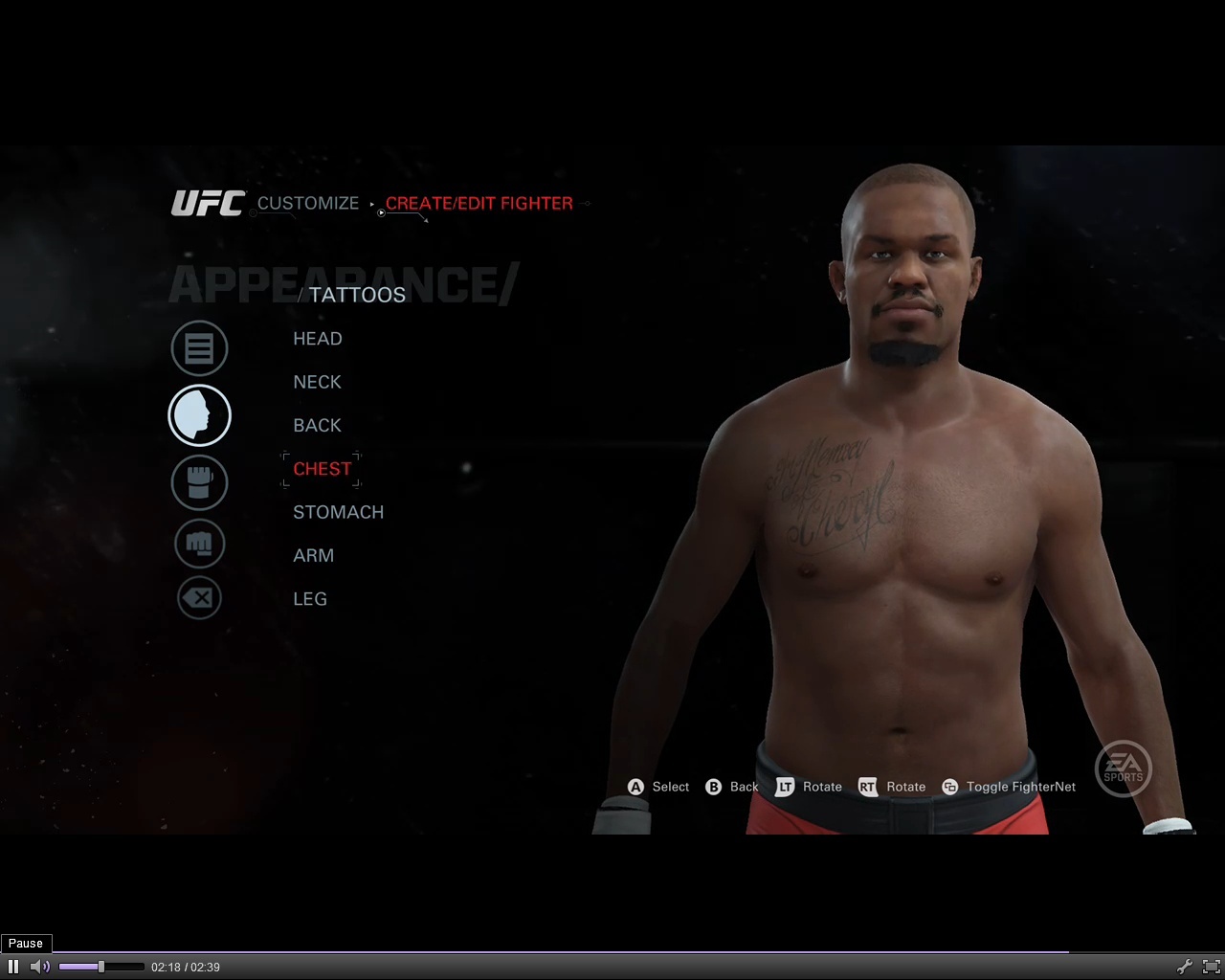 You can get this one through Customize > My fighters.  Just go to the tattoo section and then Chest.
You get this one in career mode in the My Career > Career Stats section.  Basically what you do is broadcast via twitch.  Go in CAF mode and career and show the pages shown above then end the broadcast.  Post the link to the video here and we'll do the rest.
If you can take your own pics then cool.  Just post it here.